The Pontoppidan Home Pages

For the adventurous, practical dreamer

Click or push HERE to read about Denmark's only café for travellers in central Copenhagen





For Danish version of this page, please click or push HERE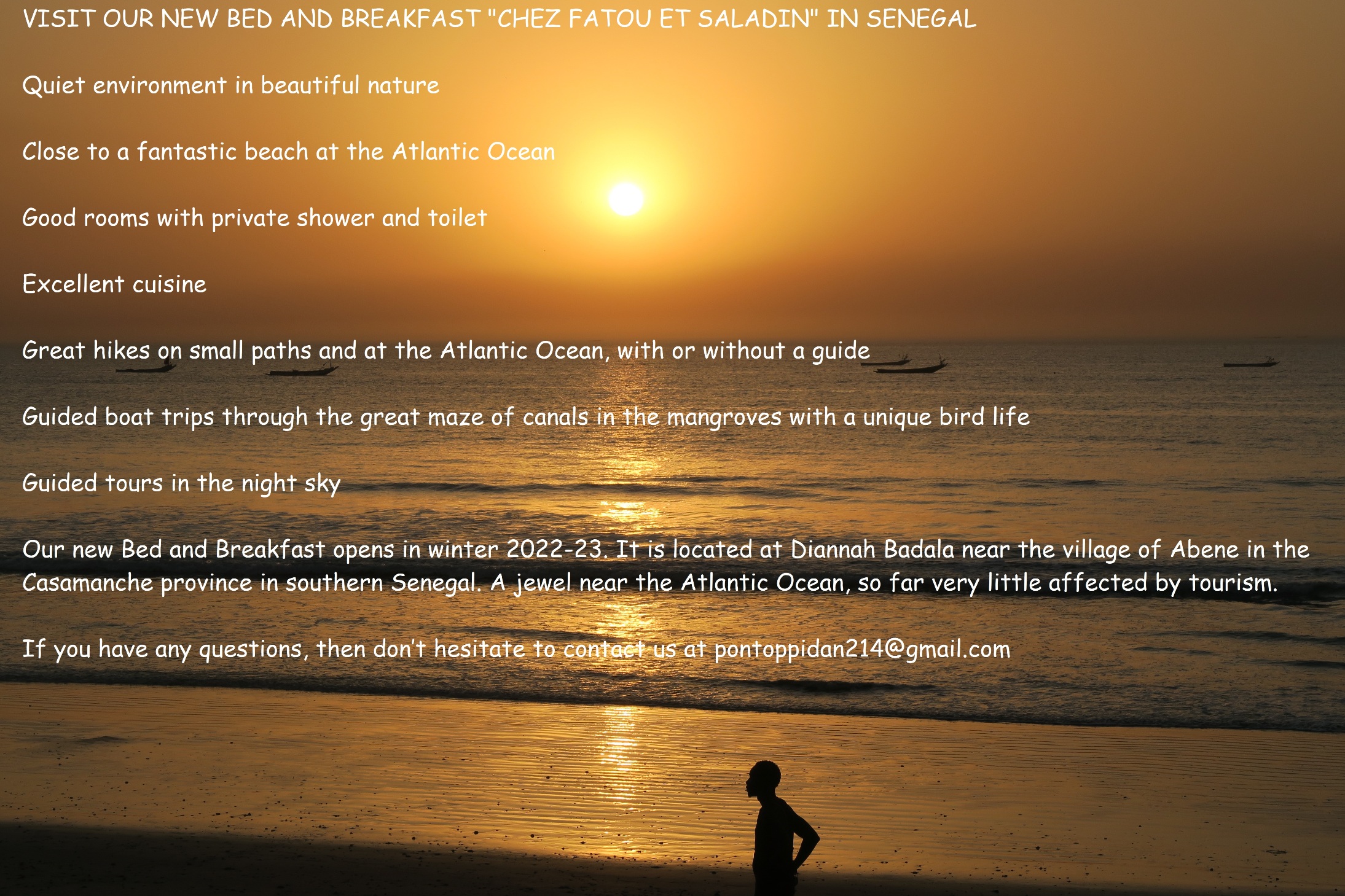 Click on the photo or touch it to read more about our new place in Senegal.


Right below, you find links to my newest websites in English or Spanish.
further below, you find links to my other websites in English.


Do you like individual travels with a rucksack to remote, exotic countries, where YOU and not a travel agency decide what to see?
Do you think that travelling improves your understanding of life and is an important part of your self-knowledge?
Do you like trekking in mountains?
Do you like everyday life even if the exciting things are not happening every day?
Do you find science of nature (especially astronomy) very interesting?
Are you amazed and excited at the potential of the internet?
Do you sometimes keep sitting at your desk half of the night at your computer, caught in the middle of your own universe?
If your answer is NO to more than half of these questions, well, thank's for your visit, but maybe you should push the "BACK" - button and go somewhere else in the Cyberspace. However, if you agree in most of the statements, please keep the connection and visit some of my sub-menues below.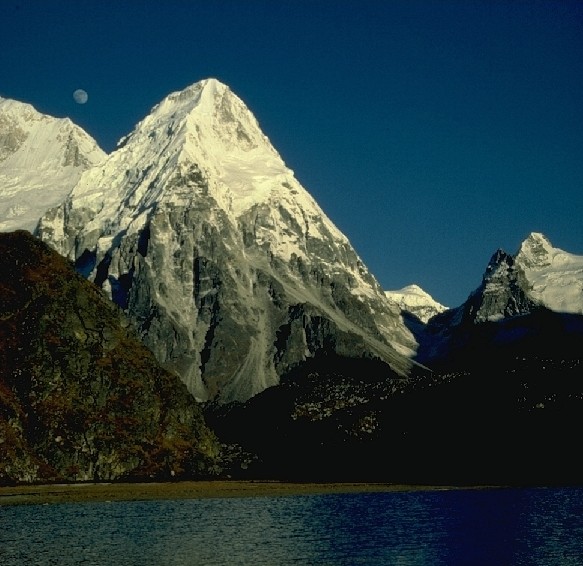 Just before sunset in front of Ratong Peak (6.678 meters) near Kanchenjunga in eastern Nepal.
Read more about this in my article below.



Travel articles:

you now have he following options in English in alphabetical order of countries:

Afghanistan:

Australia:

Bulgaria:

Cuba:

Denmark:

Egypt:

France:

Gambia (and Senegal):

Greenland:

India:

Indonesia:

Israel:

Italy:

Kenya:

Morocco:

Nepal:

New Zealand:

Norway:

Portugal:

Russia:


Senegal:
Chez Fatou et Saladin. Practical info about our new Bed and Breakfast-lodge in Casamance, southern Senegal

Canary Islands (Spain):

Thailand:

Uganda:

USA:


Other articles in English describing more than one country:

Photo galleries:

Others: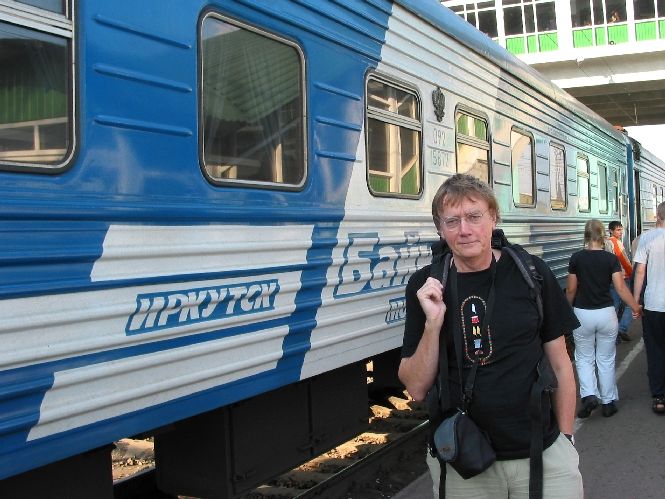 On my way to China with the Trans-Siberian and the Trans-Mongolean Railway from Moscow to Beijing
during the autumn 2006.
If you have comments or questions, then please mail me at pontoppidan214@gmail.com .

This page is edited by Erik Pontoppidan, Copenhagen, Denmark.