The challenge of freedom

Impressions from voluntary work in India March-April 2013




Tekst & photos: Erik Pontoppidan
Copyright: Erik Pontoppidan



Click HERE For Danish version of this page
Click HERE to read about Denmark's only cafť for travellers in central Copenhagen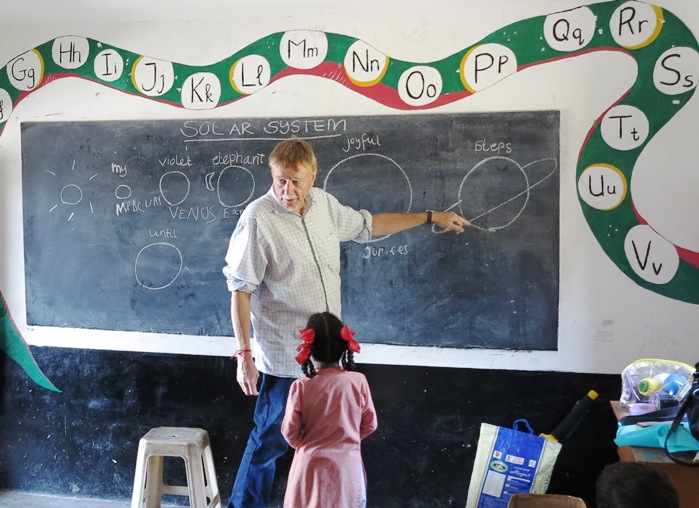 I have never formerly been teaching children, but it turned out to be exciting and interesting, here in
Bundla village in Himachal Pradesh.

I retired at an age of 65 years in September 2012 after a long working life as a librarian and as an IT specialist. The last 25 Ĺ years, I was employed at a larger company as an IT system developer with a good and meaningful work and with great colleagues. So for me, it was a rather traumatic experience suddenly to be confronted with the total freedom.

Not because I donít have many good and healthy interests. Formerly, I practiced those in my leisure, but they have now become a kind of free play, which I can choose to practice 100% as long as I think it's funny. And although it may seem paradoxical to many younger people, this itself has been a major challenge. Especially, I miss the safe structure of a steady job with all its habits, rituals and smalltalk. Besides, it also gave me a certain satisfaction to produce something necessary for the benefit of the society.

But one of my great interests is travelling - a passion, which fits quite good into a life as a pensioner. I have just returned from a 2 month stay in India, where I have been involved in voluntary work at grassroot level. After having read an article in one of Denmarkís major newspapers about volunteering in India, I decided, that this was an ideal occupation for a retired person like me with oceans of time, missing a binding and meaningful employment for a longer period, far away from the familiar, secure and predictable environment.

Now I am sitting in my apartment in central Copenhagen in Denmark, trying to digest the impressions of my 2 months in India. In fact, the trip was very exciting. It will probably range among one of the great experiences of my life!

IDEX

My stay as a volunteer in India was organized by the Indian organization IDEX (Indian Network for Development Exchange). The organization was founded in 1999, and its primary purpose is to organize voluntary work at grassroot level combined with cultural experiences. Additionally, it organizes various exchange programs for schools, courses in English, etc., and if you have special requests, they can usually be individually planned for you.

Only foreigners participate in the projects. The organization has a number of work camps in India and Nepal, where the volunteers stay, eat and sleep. And IDEX takes good care of the volunteers. You will be picked up in the airport, and all other transport during your stay is arranged by IDEX. In addition to the voluntary work, the program usually includes a number of cultural events like family stays, sightseeing, etc. Personally, I went on a camel safari, sleeping in tents in the Rajastan desert, and a tiger safari in one of India's largest national parks.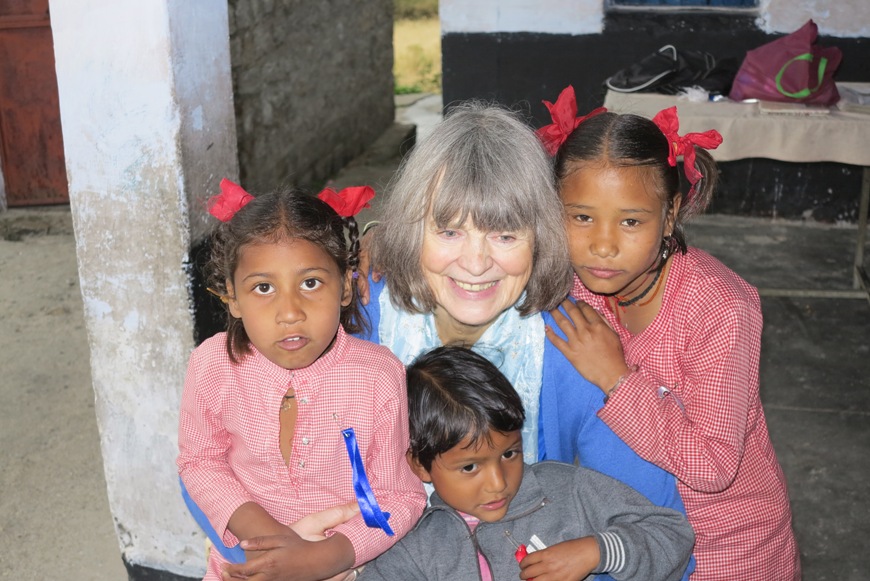 From our school in Bundla village the provincial town of Palampur, Himachal Pradesh, Northern India.

I started my stay in Rajasthan, spending my first week at a private family in Jaipur. The following three weeks, I lived in a camp in a poor agricultural area 10 km from the provincial town of Lalsot. The camp consists of a number of clay huts in a barren and dry area with several small villages. In the camp, you could choose to work at a number of projects like English teaching, health care, day care and IT training. In the morning, we drove on bumpy dirt roads in a small yellow school bus to the villages where we were going to work. Twice a week, we went to the Lalsot town for shopping. Lalsot is a typical Indian town of app. 30.000 inhabitants without the slightest touch of tourism.

The annual Holi festival

Our stay in the Lalsot camp coincided with the annual Indian Holi festival, which is celebrated in early March. Itís a Hindu festival saying goodbye to the winter and welcoming spring, and one of its traditions is to cover each other with color powder, consume large quantities of alcohol and freak out in general for a few days. We celebrated our own Holi party in the IDEX camp with bonfires, dancing to Bollywood music and an immoderate splashing with water mixed with color powder!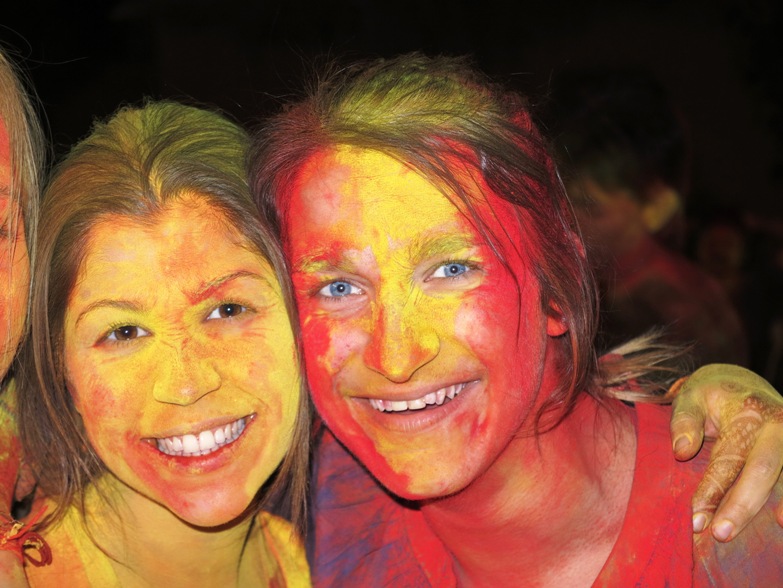 The annual Holi festival was celebrated properly in the IDEX camp!

After the stay in Lalsot I went by night train and car up to the village of Bundla in the northern province of Himachal Pradesh, where I spent the last 4 weeks of my stay. Here the IDEX camp was in a house in the mountains. From my room terrace, I had a superb view of the Himalayan, snow-capped mountain peaks, and about 50 meters below, I could hear the roaring sound of a river flowing down to the lowlands. As in the Lalsot camp, I taught English in a village school in the morning and the use of IT in the nearby provincial town of Palampur in the afternoon.

New mode of travelling

Voluntary work is a relatively new, alternative mode of travelling, where you get close to the local people and culture. Besides, you get a close contact to the other volunteers in the camp. Most of the volunteers come alone, so itís very easy to get in contact with each other. When I was young in the 1970s, I experienced something similar in a kibbutz in Israel, where the foreign volunteers also had a very close contact. We stayed in a special area of the kibbutz, which we named ďThe GhettoĒ (!) And experienced the best qualities at each other. Thatís what you usually do when you are travelling!

Is voluntary work useful?

A frequently asked question is whether voluntary work is beneficial for the host country. You may answer, that IDEX serves 2 main purposes: To help the locals and to provide experiences for the volunteers, which go deeper than a traditional tourist travel. If you compare the quality of teaching in the public elementary schools in India with Denmark, there are big differences. The quality of the public schools in India is usually low, mainly because many of the teachers donít take their jobs seriously. In many of the village schools, the teachers were reading newspapers instead of teaching or were even absent in the classes. And in these cases, the volunteers definitely make a difference with their commitment. Personally, I had no particular teaching experience, but the main things required to teach is a solid knowledge of English and a sincere desire to teach the children something useful. I found the job challenging and exciting, and my 8 weeks in India will probably be the first and last time I get the opportunity to teach schoolchildren. We usually had an English speaking Indian in the school, who could translate into Hindi, where it was necessary.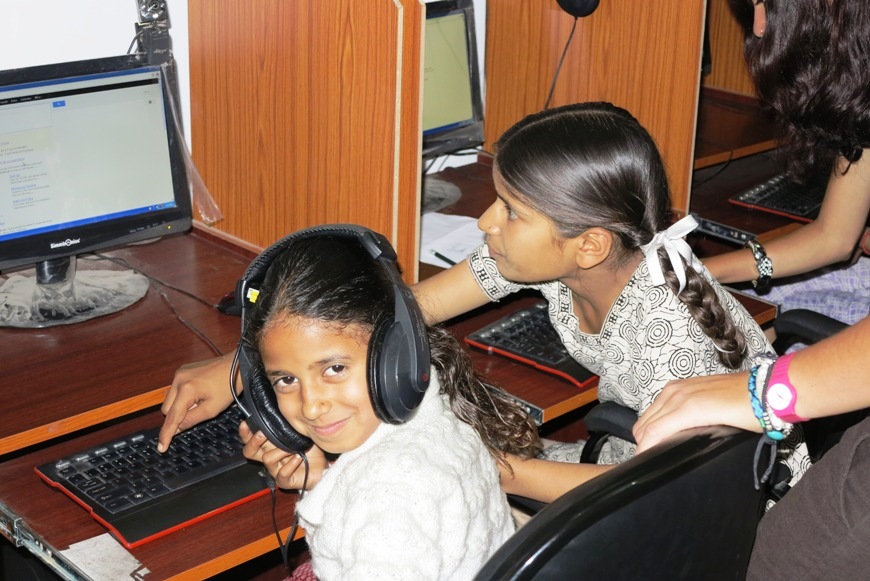 IT training in Palampur, Himachal Pradesh

The majority of the volunteers were very young, which may seem surprising considering the great experience we had during the stay. I was wondering why there were not more older participants. Although the standard in the camps was by no means luxurious, there are no serious physical challenges if you have a normal physical condition. I didnít feel the big age difference as a problem in our fellowship. We had a great time together both at work and in the camps, and we established many new contacts.

Practical information

The work in the projects of IDEX is not paid or free. You pay an amount for accommodation and food in the camps and for the transport, IDEX organizes, including the procure of tickets, airport pickup and transport between the camps. The standard in the camps is comparable to an average youth hostel in Europe. The food is typically Indian, with rice, chapati, meat, vegetables and fruit. The hygiene in the camps is OK, which means, that here you can safely eat food and drink water without getting stomach problems. As a whole, the two camps I visited, were well-functioning, with a very friendly and helpful staff. There was internet at both places, but it didnít always work satisfactory.

IDEX has its own website at www.idex.in where you can find more information and contact addresses. In Denmark and probably most of Europe, IDEX cooperates with the organization EuroStudy, which can convey any kind of stay in the camps. The Danish branch of EuroStudy can be reached at the Email address eurostudy@eurostudy.dk.

Click HERE to visit the main menu of my extensive home page, with plenty of links to travelling and trekking.